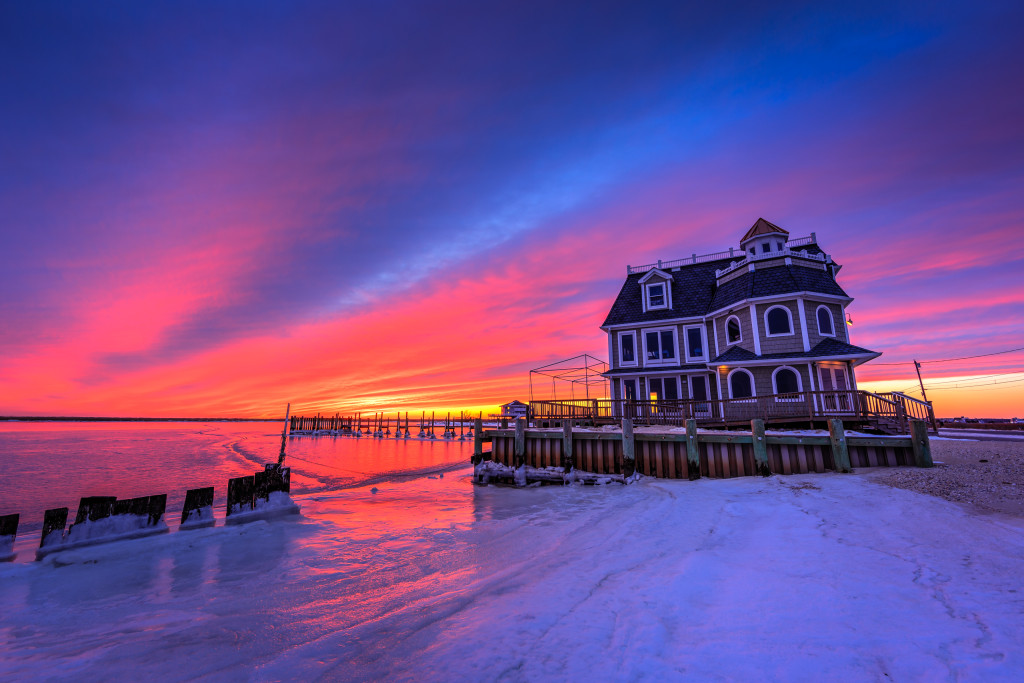 Antoinetta's Restaurant at the end of Cedar Run Dock Road in West Creek, New Jersey has been a go-to spot for years. Long before I even got into this photo taking thing—and long before Antoinetta's was a thing—I used to take regular cruises down one of the most relaxing four mile drives in the whole of southern Ocean County. Sometimes alone. Sometimes with friends. Whomever came alone this place always hit the spot; even if it was with only myself that I was having conversations.
Since I launched this website a little over a year ago, this photographs marks the third time I've formerly framed up this shot and published. And while on color alone (hey purple!) this could be looked at as the spiritual successor to Winter has its ways, the look still maintains its own essence and vitality. Between tide's ebb and flow—frozen in this case—and a serendipitous sky palette rendered daily, each unique like the prints upon our fingertips. We photographers benefit insofar as we can visit the same spot time and time again with the excited expectation of a different, unpredictable and sometimes fantastic result.
So get out there, scout your spots, check your gear, chase the light and shoot there over and over again.
Interested in buying? Purchase