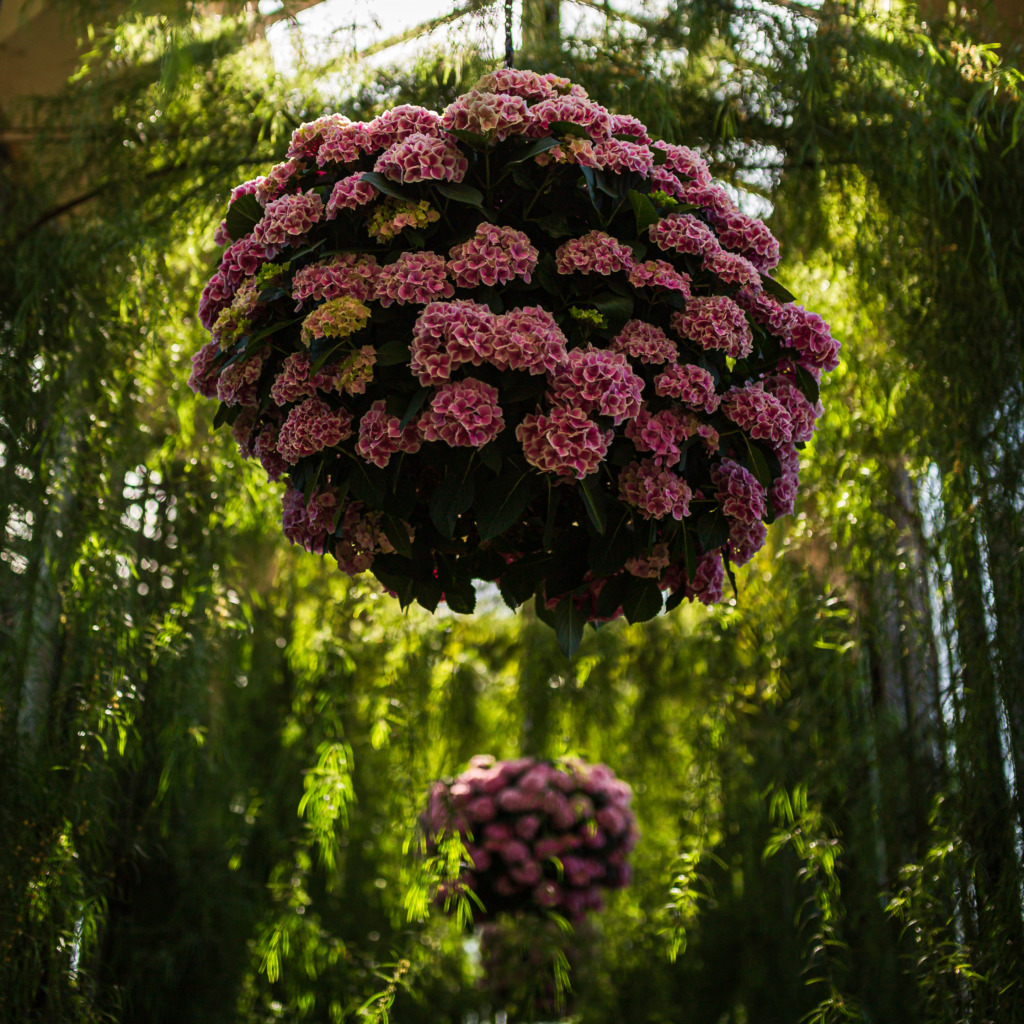 The Longwood Gardens conservatory is a sight to behold. The crowning jewel atop acres of grounds fit for any court. It stands anachronistic of a place and time far more European in nature.
Within the conservatory, under the eaves and broad glass panes spanning the angled rooftops with ease, light pours in from above and all sides; filling the open spaces to funnel the outside in. Packed within this elegantly manufactured nature is an impressive amount of growing life. Flowers of every color and type make their meticulously manicured presence felt backlit by an endless sea of green. From wall to ceiling everything is grown to perfection. There is deep experience here, and its experience shows off with a studied ease.
It is a display for the senses. A panoply of light, sight, color, and smell conducted in well choreographed step. The entire design working its way from one simulated climate to the next. All interconnected with well grown corridors. Old growth holds sway here, and they serve as natural portals between zones. It is here I encountered the majestic hanging baskets bursting with hydrangea paced about 20 feet apart. A satellite welcome, a floral chandelier locked in standard orbit guiding me about this aged greenhouse manse. A natural footman speaking to the legacy of its Du Pont past.
Interested in buying? Purchase