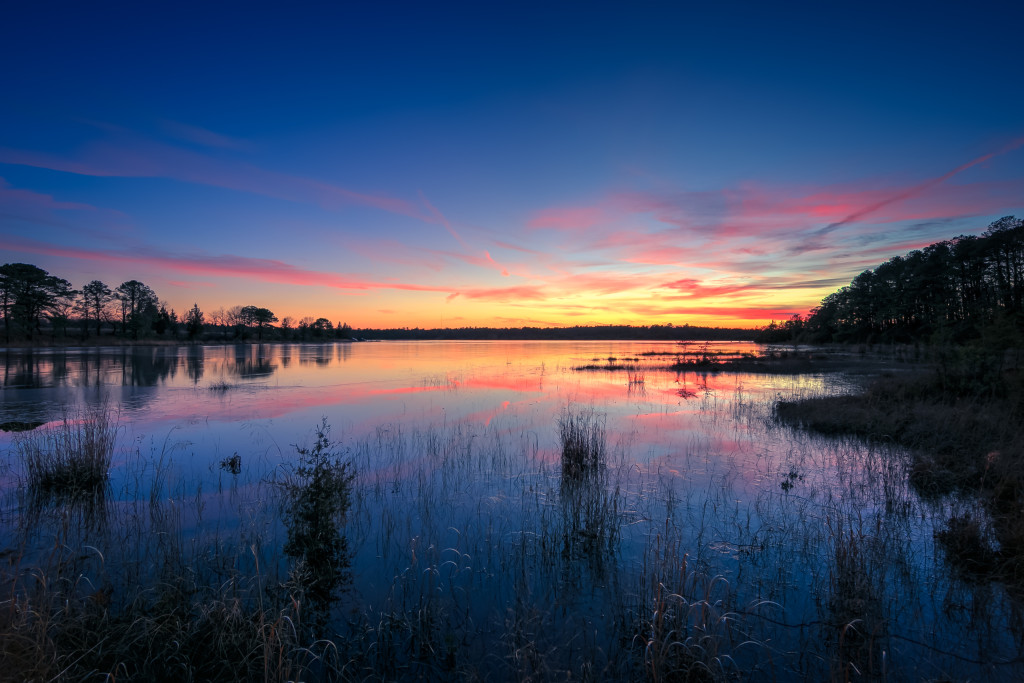 Blue hour you are awesome—
Tonight's sky did it again. This marks the third time I've watched the sky dim, sunset seemingly fading away, only to have the sky illuminate once more with booming pastel colors somehow reborn reborn. While there's no doubt sound physics behind the phenomenon—it seems to defy logic that the final light of day could seemingly die off only to fire back up for a final few moments of luminous glory. If you ask me it's simply one hell of a way to make an exit.
Picturing making aside, it was good times enough to be out at the Forge tonight watching this sublime sunset into blue hour transition. A process that elapsed over 25 minutes or so. And better yet I was accompanied by friends. Selfishly I've been waiting for a really great shot from all my time photographing Stafford Forge. For my money, tonight easily marks my best result to date.  It's all coming up spades this cold Saturday in January.
Now if you'll excuse me, I am off to grab some dinner.
Interested in buying? Purchase