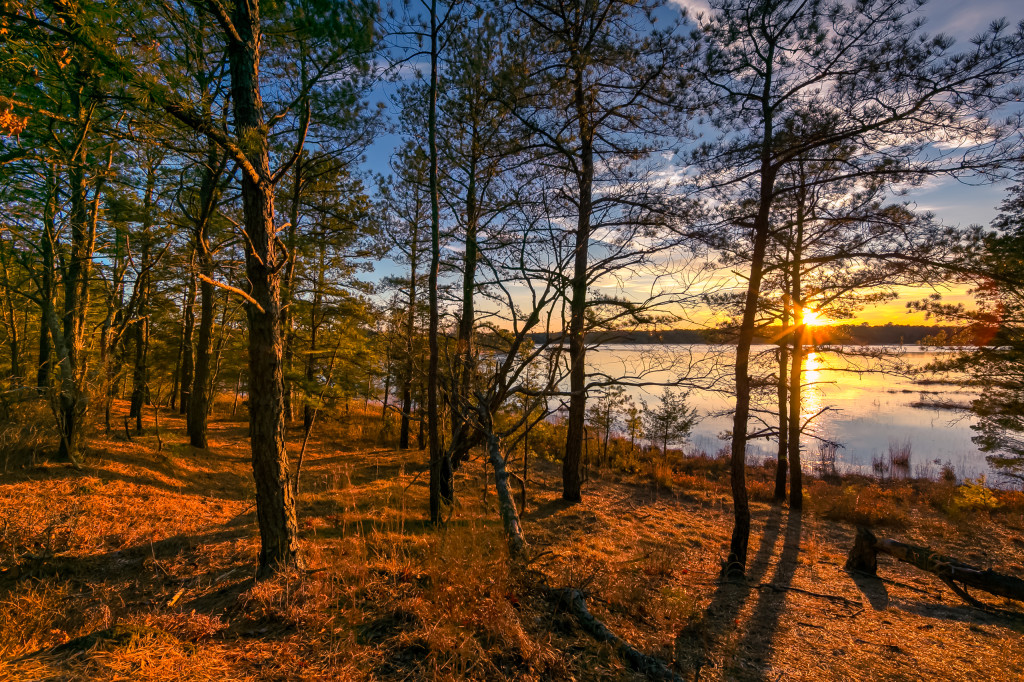 Hey, look! I took a photograph that isn't a sunset. Whew. Before I locked in on yesterday's blue hour special, I set down the tripod atop a small ridge overlooking the front lake of Stafford Forge Wildlife Management Area in an attempt at capturing the potent golden light that was pouring into the Pinelands. The pine needles dominating the ground cover were charged with such a glow the look of the whole scene defied the crisp feel of the 27ºF air. This has the look of June, not January. But hey, it's warm enough when you're looking at the picture from your living room.
I love the Pinelands. I'm right on their doorstep and hope to photograph this underrated New Jersey gem more often in the future. If and when I get myself an all-wheel drive vehicle it'll open up my photo access greatly. For now I am left hitching rides in the trucks of my buddies.
Update: Shameless self-promotion alert—this here website is 1 year old today. Hooray for anniversaries.
Interested in buying? Purchase