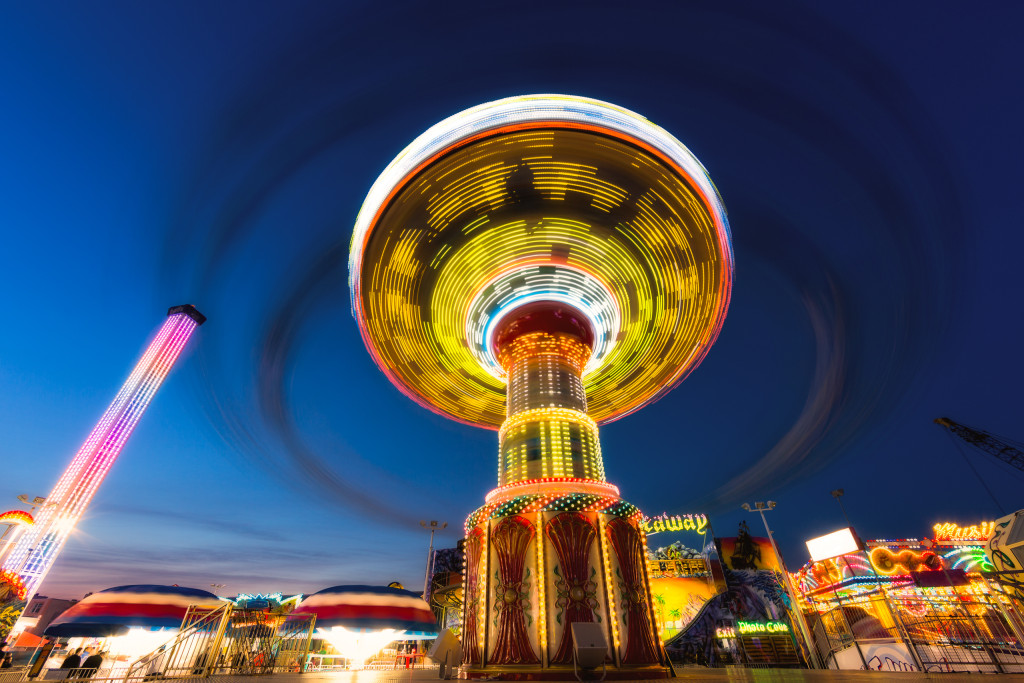 When the nice weather comes you've gotta move. Yesterday was beautiful and revelers from all over descended upon a retooled Seaside Heights Boardwalk to soak in some sun, surf, boardwalk fare and top-notch people watching. Never having been one to sing odes to the virtues of a once beleaguered Seaside Boardwalk, I was beyond impressed to see the result of a double rebuild; first at the hands of Sandy and then by way of substantial fire. It's been a rough few years along New Jersey's shore but if appearances are any judge a bounce back is in the works.
After some walking, eating and possible drinking we made for the car and the camera bags. After footing it back to Casino Pier the sun was making its final descent. With marine layer clouds blotting out the sunset we killed some time hitting the rides. First came Disko and then came Tilt-a-Whirl. Click the link, watch the video.
Once that nonsense was out of the way we finally set up and made our long exposures. Back dropped by the bright lights and a soothing blue hour, conditions were ideal to make a photograph I've long since coveted: long exposure carnival swings. Without having to deal with swelling crowds, we were able to set up for a good ten minutes of uninterrupted shooting as day transitioned to night. For a first crack, I'm quite pleased with the result.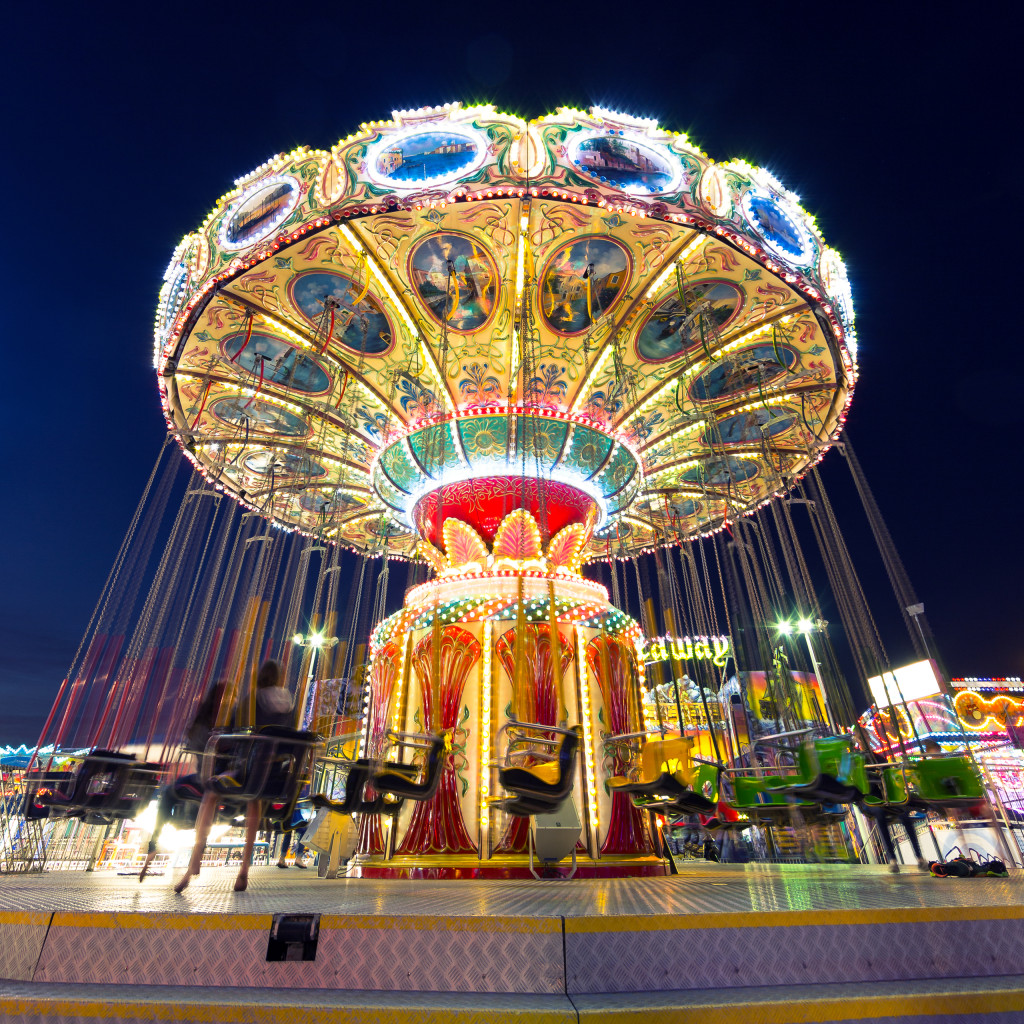 Hoping for one more run of exposures, the ride called Wave Swinger was shut-down. The hopeful riders you see above were propped up for a handful of revolutions before being levied a premature return to solid ground in the cold form of diamond plate steel. Off they went left with little more than suspended spirit.
For those interested in the physics behind carnival swings and circular motion.