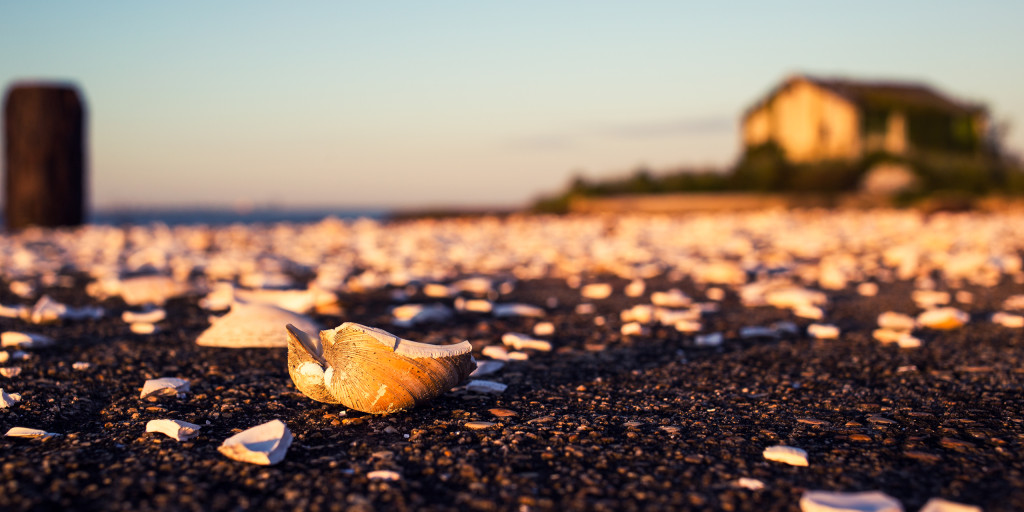 Let's shimmy back to summertime, shall we? It's late December here in the mid-Atlantic and we're staring a week's worth of temps in the 60s and 70s. Exactly how Bing Crosby drew it up. With this kind of unseasonable warmth funneling through the region it's hard not to think back to warmer climes. Of course this is a convenient excuse to post a photograph I've been sitting on since the 9th of August. Cripes. Not wanting to carry over any lingering photographs into 2016 you're getting it now.
Hopping back to August I remember this day well enough. It started out early—pre-dawn in fact—as Ben Wurst and I made way in the infamous "Otter Boat." Complete with gunnels so low a two inch rogue wave could sink this ship. Sure I'm exaggerating but it's a pretty small vessel. Perfect for quick hit exploration of our intracoastal salt marsh. Our original intent, other than infringing on my innate desire to sleep forever, was one of sunrise. The plan was to make for a bit of sandbar in the middle of Great Bay. A place only exposed during periods of low tide. While tides were good, the clouds were not. It was such a serene morning it was hard to think of our efforts as a bust in spite of the cloudless sky. Here we were two dudes cruising around a glassy Great Bay in a low rider. Not too shabby.
Before heading in we made for the great ruin of our area—the Crab Island Fish Factory. For decades this once profitable fish processing plant has remained a derelict. Nevertheless dominating the Great Bay Boulevard skyline (such as it is). It's dereliction accelerated during the post-Sandy years, but it does have a pretty neat Ebbets Field connection. I've wanted to get out there to explore long before my photographer days, but I never had the means. Of course flip-flops aren't exactly recommended footwear for exploration of an abandoned island. Particularly one covered in poisonous plants and littered in glass, rusted metal, unknown wildlife, and who else knows what. We did not explore far, but I did manage to make this photograph of what must have been thousands of broken seashells strewn about an asphalt pier. Most likely the result of sea birds dropping clamshells to expose their fleshy, protein rich prey.
I definitely hope to exploit more photo opportunities at the fish factory in the future. For now you can take a pretty sweet arial tour thanks to some drone footage made a few short weeks after our impromptu visit. The title is a lyrical inspired shout-out to Lera Lynn's most excellent song, "The Only Thing Worth Fighting For." At the time of this photograph I was knee deep in True Detective season 2, so that's the connection.