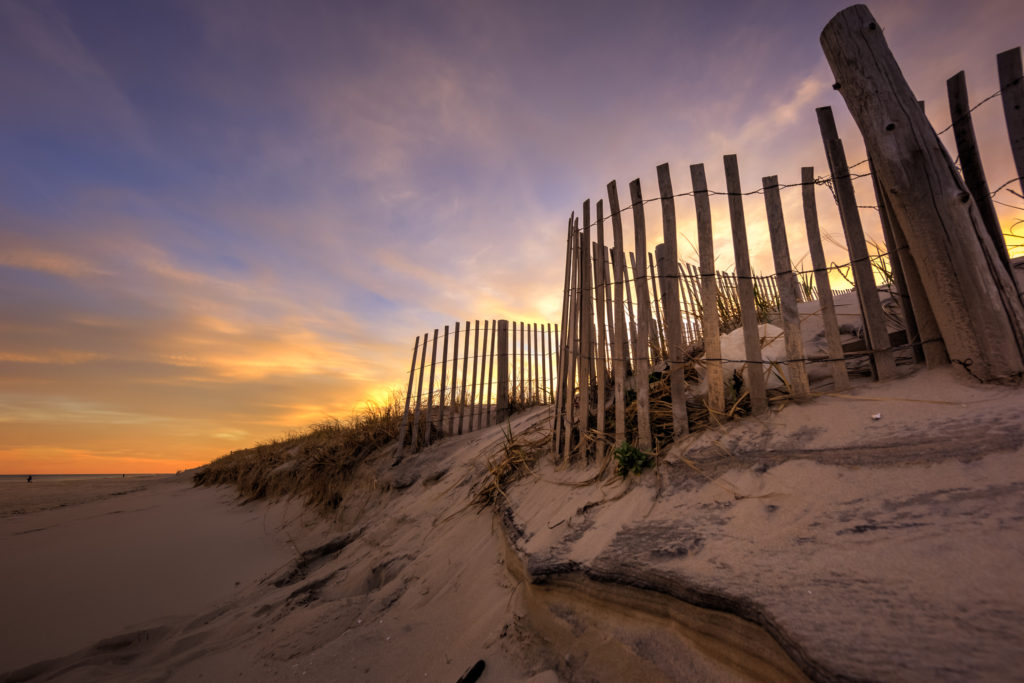 I'm always quick to notice the berm every time I hit the beach. After the sound of the ocean it's immediately the next thing that calls my attention. It'd be easy to chalk this up to proximity. The berm is the first thing you walk through, but I suspect there's more to it than that. It's the form of the mound, the pattern of the sand and grasses, bound together through works of sand fence. Once a bit of time and weather has done its work it lends a hallmark look to Mid-Atlantic beaches. Unencumbered by boardwalk, this adds to the natural feel of Long Beach Island. One of many reasons I am overfond with my geographic neighbor, the slender barrier island to the east.
Built up over the past decade, LBI dunes have gone under a bit of a transformation. Large swaths of berm have gone from modest bumps to a deep running wavelength; added height and depth have fortified the island's defenses and appeal. Perhaps it's infringed on a favored view, but I for one find the look far more appealing. A firm separation between innumerable residences spanning the shore and the natural beach. In some sections the dunes shoulder up high enough to block out any semblance of settlement. Beyond the aesthetic this lends a tangible benefit: Protection from the next big surge.
As for this photograph, Saturday night on the beaches of Surf City was something special. This marks the second of three photographs I plan to publish from the session. If you haven't already check out the first offering. While not made last night this shot reminds me of a bayside photograph I made in Holgate back in 2015. Both the colors and the balance of the composition have a strong likeness.
Interested in buying? Purchase