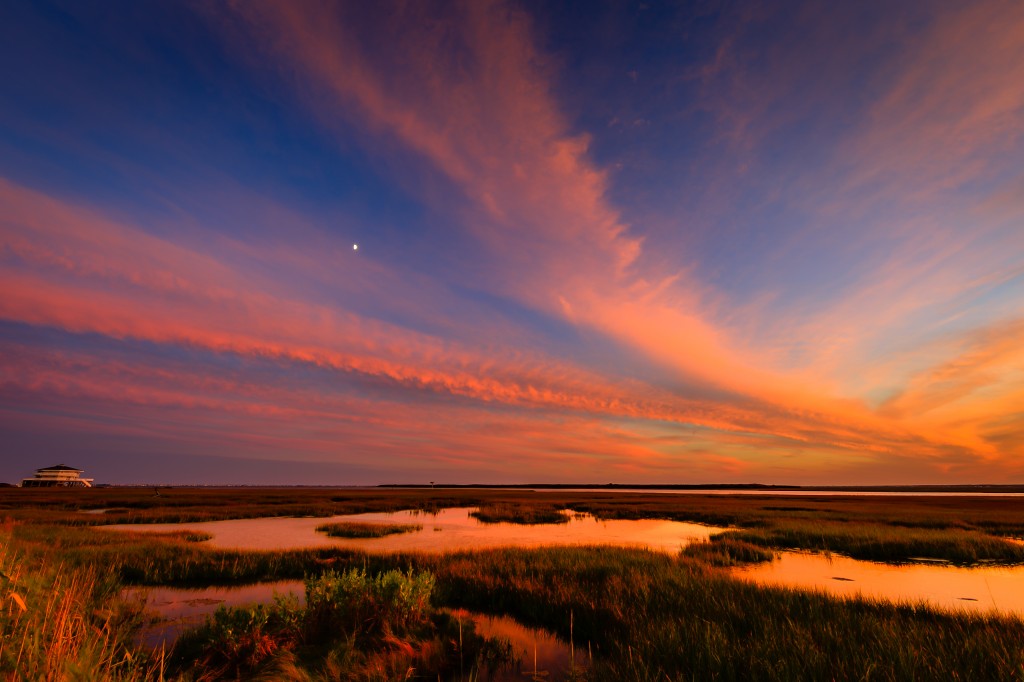 Thank you, Mother Nature. I am one shimmying fool.
It's been a long time, man (and women and boys and girls). Sunsets have been alluding me for the better part of Summer. That certainly changed with a flourish today. As I was down on Dock Road shooting I honestly didn't know what direction to fix my tripod. With three hundred and sixty degrees of awesomesauce happening it was damn hard to choose.
In the end I went a few I my favorite things: I was able to get the octagon house in the shot and the Moon. Excellent. Seriously though, this one is all on happenstance. The sky produced with unreal cloud patterns and color this day. All I had to do was show up.