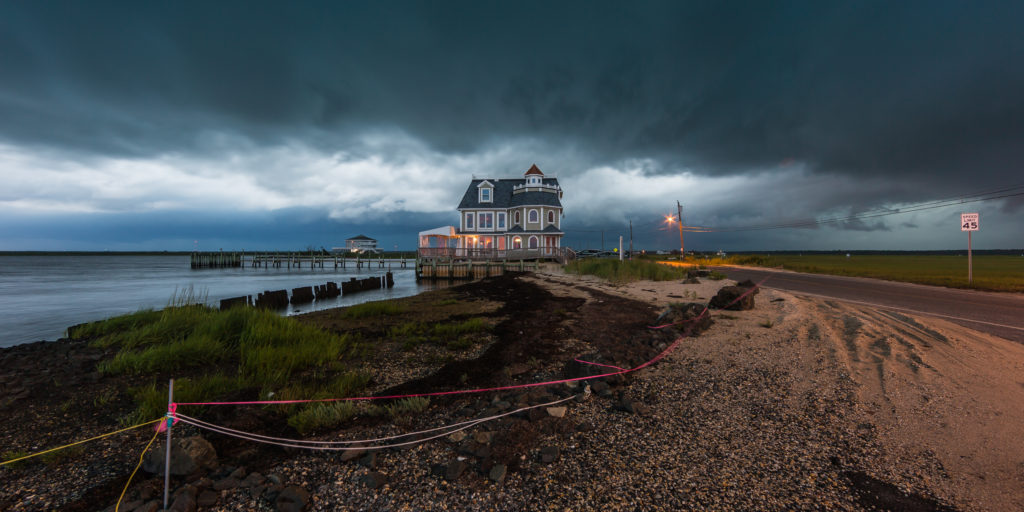 Gold Five to Red leader, lost Tiree, lost Dutch.
I copy, Gold Leader.
They came from… behind!
Now that the titular Star Wars reference is out of the way, I'd like to throw it back to last Monday, July 25, 2016, when some serious thunderstorms had us dead to rights in southern Ocean County. After making my first capture on the western most end of  Cedar Run Dock Road (where the marsh opens up from the woods), Jon and I made our way to the east most point of the marsh. Posted up at the boat ramp, we aimed our lenses westward toward Antoinetta's restaurant and dug in to watch the rapidly approaching storms. Meanwhile in my head a story was set in motion: eager diners going about the machinations of a pleasant dining experience full of fine meals and good conversation before some astute weather observer inside took a westward glance out the many windows to notice the beast barreling in from the west. At which point all attention would divert from the chicken parmesan and risotto to impending doom. One customer would lament a power outage while in the same breath some haughty sir insistent on keeping his head firmly entrenched in the sand would bombastically declare 'there's no way that's going to hit us!' It is, after all, your world and we're just living in it.
Interested in buying? Purchase