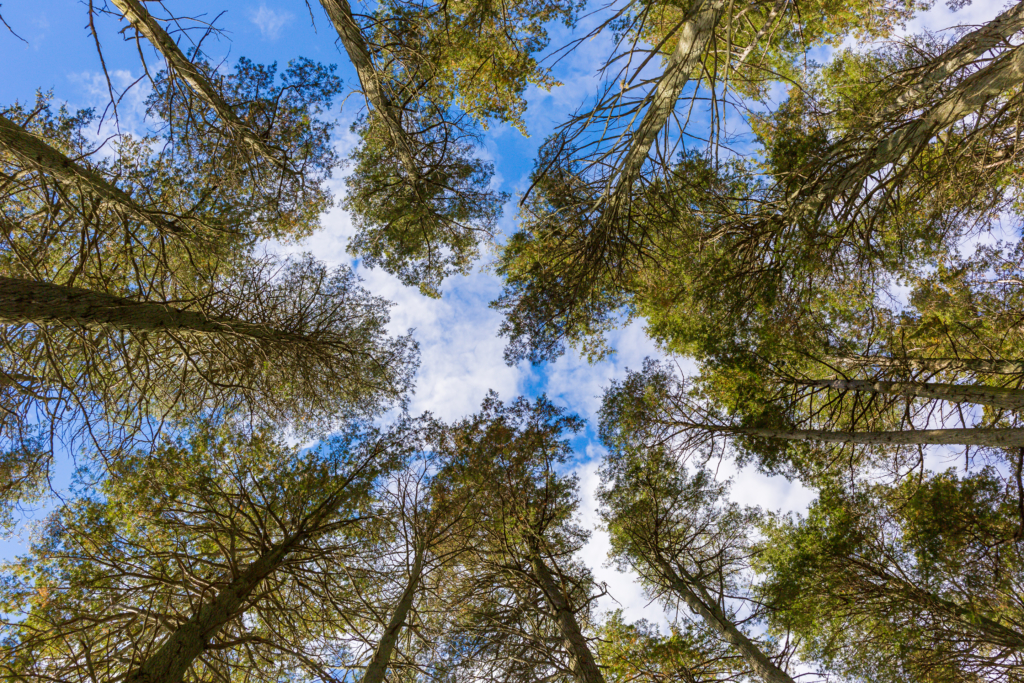 Holy smokes Greg posted a photograph? In 2018? 2018, the year of slack, rages on, but here at least is a small reminder to myself and the world, I do, in fact, make photographs. From time to time.
I had the luxury to visit Wells Mills County Park and my wonderful Rose reminded me of a lesson no photographer should ever forget: look up. Look up and keeping looking up. Don't settle for compositions that set literally in front of your face. Bend your neck back once in a while. It's good for the spine and good for the mind.
Rose looked up and observed the sublime beauty of trees driving skyward. Coming together toward an invisible vanishing point somewhere in the great beyond. A dome of tranquility beneath which keen observers may take note while those oblivious can walk under in shelter. The world is full of many wonders whether we actually see them or note.
Interested in buying? Purchase