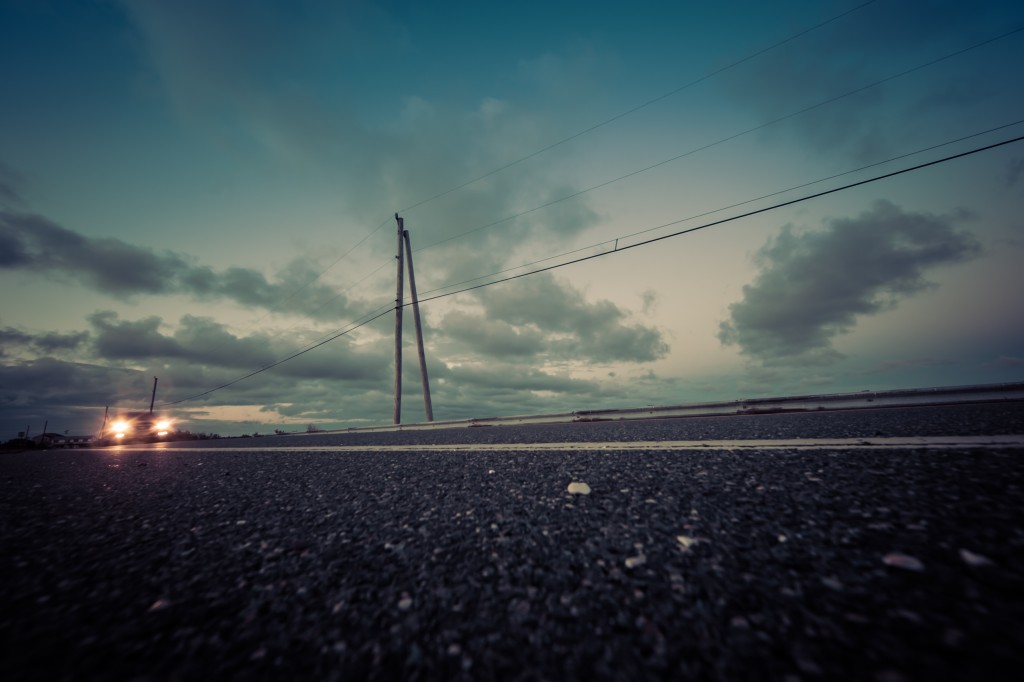 Tonight I had solid clouds to work with but no color. Not exactly sure what to shoot I knelt down roadside, hands cupping my camera no more than an inch above the asphalt. The first test shot showed a promising composition. A second later I heard a car approaching, roughly a half a mile out.
Knowing the photograph I hoped to produce, car approaching, camera aimed blind in nothing more than a general direction, I depressed the shutter. A quick glance down at the viewfinder showed luck was on my side. Success.
Fun fact: This is post number 100 since the January launch. Woohoo!