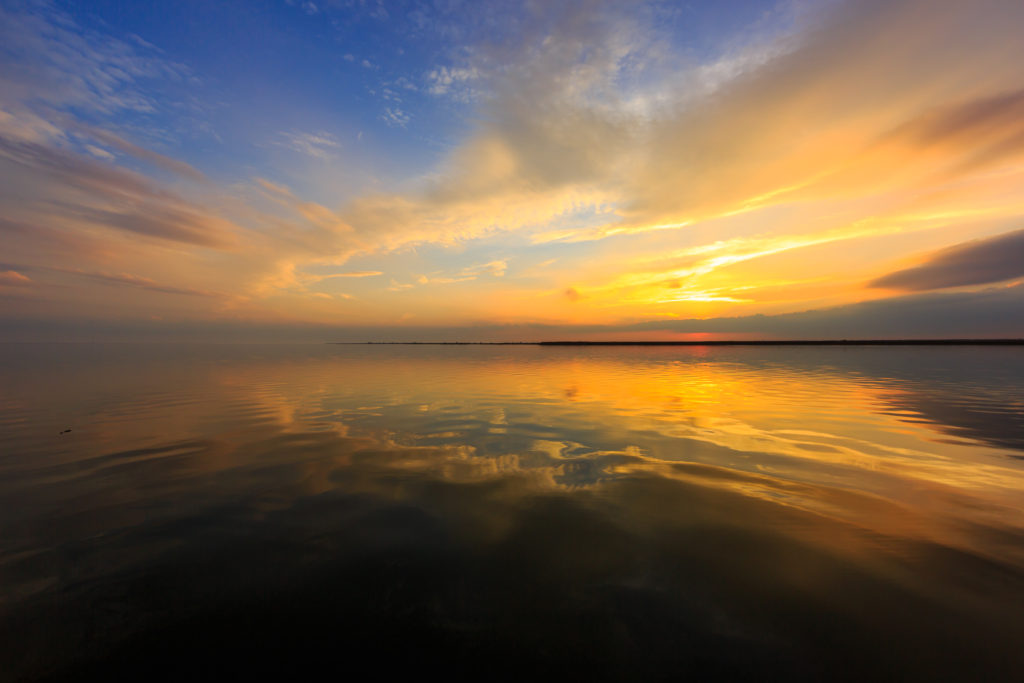 You could say this photograph is the golden calm before the white storm. The spring tease before the winter freeze. Today southern New Jersey danced with the upper 60s but make no mistake—winter is coming. Here in the Mid-Atlantic we find ourselves sandwiched between unseasonably warm air, an arctic air mass, and a boatload of moisture ready to wring out on the Ohio Valley, Mid-Atlantic, and Northeast regions. Despite being a fast mover, snowfall rates approaching 3 inches per hour are not out of the question—nor is an embedded rumble of thunder. Cue Cantore. Atmospheric dynamics have loaded this cauldron and its been set to flame on its road to boil. Bring it, I say.
Considering the current weather situation it was counterintuitive taking in the warmth as I stood along a section of seawall adjacent to Little Egg Harbor. The bay water sat calm with only the wrinkles of a slept in sheet stretched across an unmade bed. Fresh salt air and a false warmth had me thinking of little else but the spring and summer to come. As I casually made a few handheld exposures with my 14mm lens, some other photographers arrived on scene, long lenses in tow on the lookout for owls and other seabirds. I'm not sure their quest was successful, but considering the weather it was hard to call any time spent outside today a failure. Ah, I can still smell the sweet air.
Today's photograph is continuing something of a minimalist trend I've got going on. This marking four of my past five shots made handheld and relying on simple, unobtrusive compositions. I'm taken by the open feel and golden tones, accented by the gentle wrinkles reflecting the golden hour sky atop an easy going bay. Simple. Clean. Calm. Nothing overdone—just a wide open space for the viewer to explore. It's good to remind ourselves that sometimes less is more.
Interested in buying? Purchase