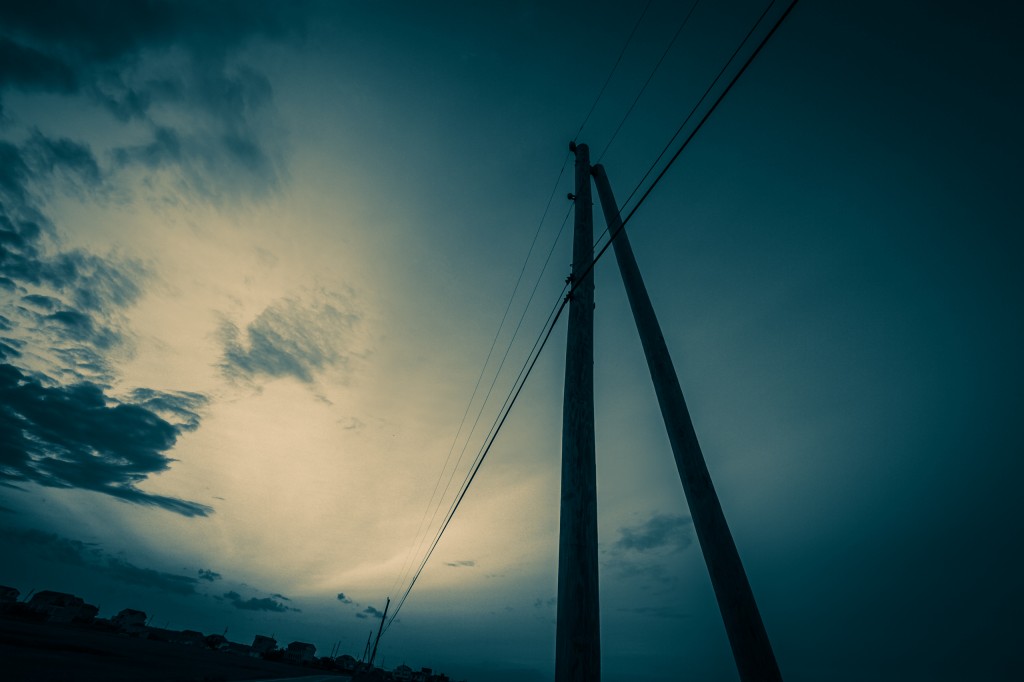 Follow the plan, they said.
Don't break the rules, they said.
Welp. Here I am. Breaker of Rules. Destroyer of Conventional Wisdom. Over and over you'll hear keep those horizons straight! and get those power lines out of there! And that's all well and good. Rules exist for a reason. They keep us focused and give us a proven roadmap for success. So whether it's the rule of thirds or don't shoot in bad light—ahem, midday—we're given useful constructs for our photography. And I appreciate that but sometimes you've just got to throw the rules out the window.
Just the other day I was chasing down a sunset at my usual Cedar Run Dock Road jaunt and could quickly tell it wasn't going to materialize into much. Instead of setting up my tripod and stubbornly waiting for the color drama that would never be, I opted for the change-up and went old school handheld. Bugs be damned I was just going to have some fun photo walking for a few minutes. I began taking shots at odd angles using non-standard compositions. To remain off the beaten path I used Trey Ratcliffe's Adobe Lightroom preset, The Navigator and rendered this post-apocalyptic look.
So get out there and shoot what you feel. Rules be damned, I dig it.