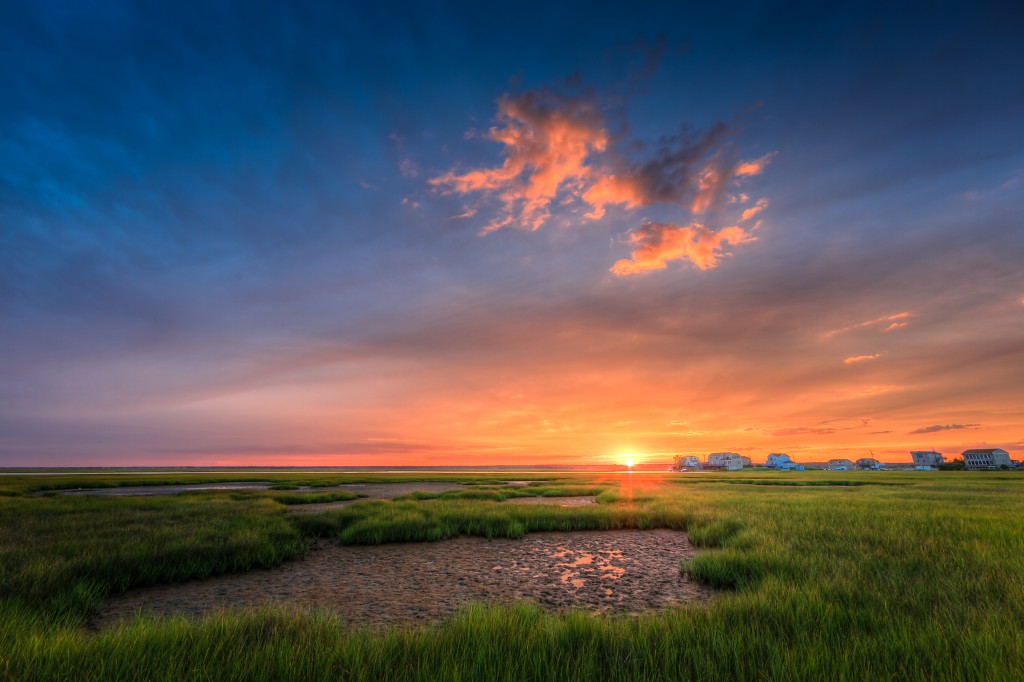 Finally, folks. Finally
I've been in some kind of sunset slump. Whether by poor scheduling or just busted weather conditions, it's been months since I've caught me a quality sundown. Somehow tonight my spider sense was tingling.
During my commute home I was noticing some promising cloud development and decided to bail on my evening run. Somewhat hesitant in my decision, I got home, packed my things and made for my old standby: Dock Road. As pine forest gave way to sweet salt marsh the horizons opened up before me; I knew my slump was over. Drama was written the sky over and there I was to take it all in. Camera in hand. Finally.
Interestingly, the photograph I wound up posting was not one of the shots I originally had in mind for a final product. I assumed I was going to go with one of the bracketed exposure sets that came about 7 minutes after sun went down, as is the my norm. Instead I went with a shot featuring the sun still with us. It just goes to show that you can't always go with your assumptions (and the back of your viewfinder). You've get to get home, upload and take it all in. Let your photographs speak for themselves.