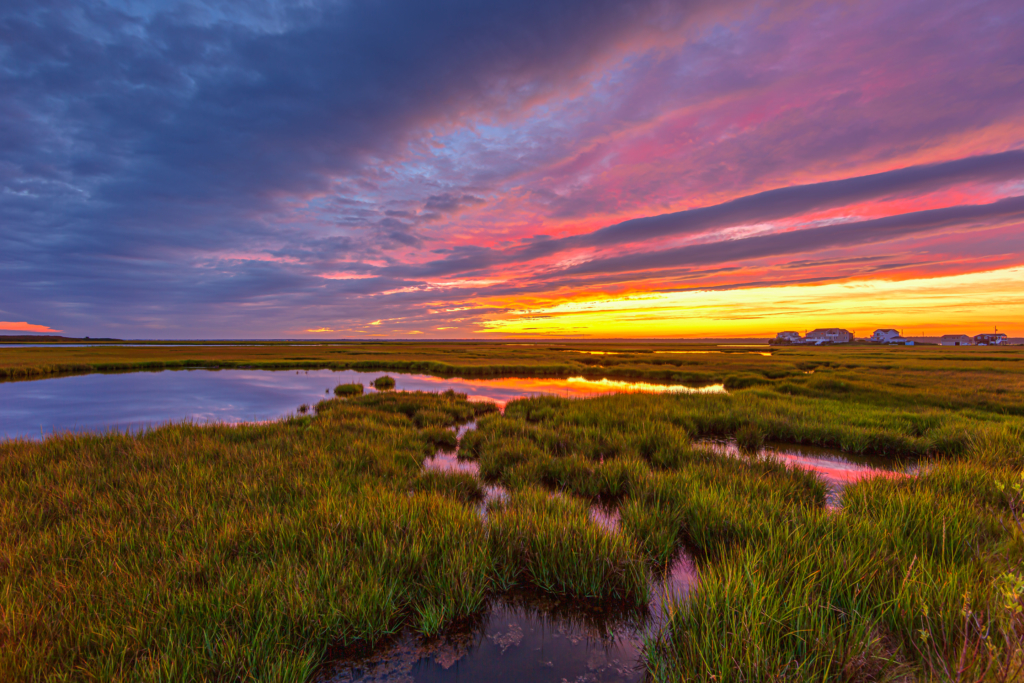 Hey, it's me. The human tasked with running this website, a would-be content producer or something. Of course running is a loose term considering I've ghosted for about a month. Since launch in January 2014 I have never missed a month getting at least one post up. So here I am, getting in under the wire on August 31, 2019. For a while this year I was churning out of modicum of quality content but I slipped. Here's hoping I can get back to regular posts and photographs.
This photo, Late Summer, takes us back to a sparkling sunset that stunned the LBI Region with evening drama on Friday, August 23. I was out at dinner with my family and missed the best parts. Rainbows and mammatus clouds dominated the eastern vantage gracing any and all whom happened to be open on the beach at that hour. It must have been an absolute stunner.
Chagrined and full of missing out anxiety we beelined for home. My toes tapping nervously from the passenger seat at each red light. Looking out the window handcuffed to inactivity, I could do nothing to arrest what I was missing. Finally home I made a mad dash into the house to grab my gear. The clock was ticking. From there it was a full tilt beeline—all while observing proper posted speed limits—to Cedar Run Dock Road.
Once in position I had about 5-10 minutes to capture the remaining light. Nature at least begged my pardon with a sparkling second act. Sure I missed the rainbow infused mammatus, but at least I made out with a pleasing late summer sunset.
With that I check the box for August 2019 posts. Let's go September; let's do this. Summer is late but I have no time for early fall.
Interested in buying? Purchase